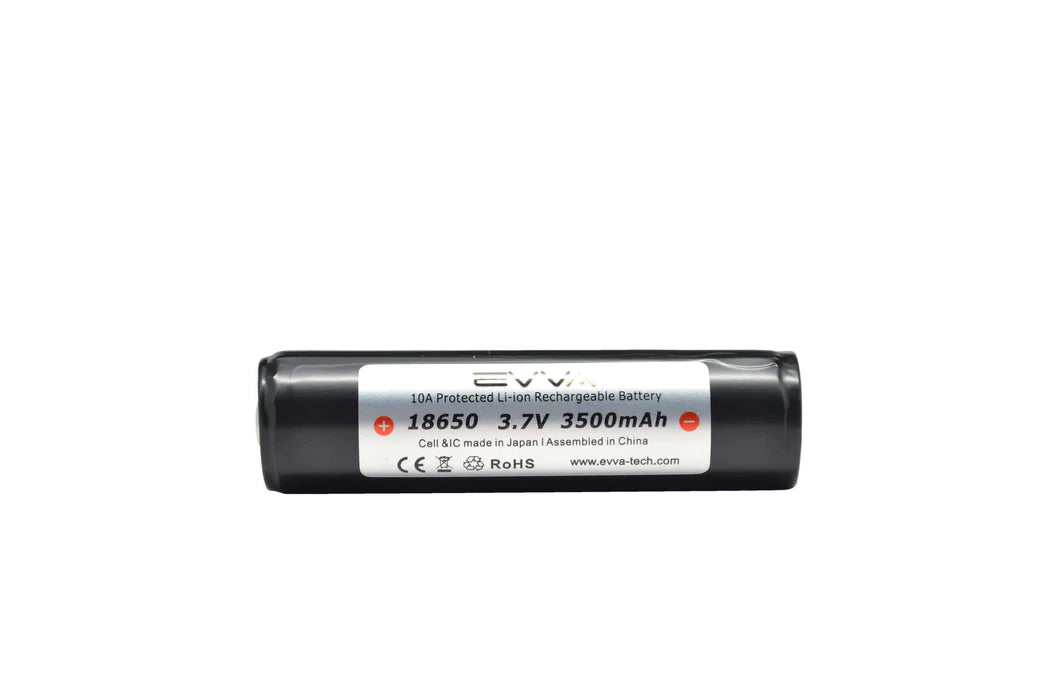 NCR18650GA Lithium-Ion 3.7v 3500mAh Battery
Original price
$ 14.95
-
Original price
$ 14.95
This listing is for a brand new 18650 lithium-ion battery. The capacity is 3500mAh and the cell type is a PANASONIC NCR18650GA. 
This battery is also equipped with a PCB (protection circuit board).
WHAT IS THE DIFFERENCE BETWEEN THE NCR18650GA AND THE NCR18650B?
The NCR18650GA is a specialized battery which can support a continuous discharge rate of 10A. Batteries like the NCR18650B, which we also sell, can only support a continuous discharge rate of 4.2A. 
This is important because flashlights like the TAKLITE LUNA can draw upwards of 7A of current from the battery. This means that a NCR18650GA is required in that flashlight.
All of our other flashlights can use a NCR18650B.